Purity Products OptiKrill 500 Krill 500mg + Omega-3 Fish Oil 500mg - 60 Softgels
By: Purity Products
Availability: 6 In Stock
Usually ships in 1 business day + transit time
ships in 1-2 business days + transit time
When will my order arrive?
SKU#: 911hs25475 UPC: 793573922083 Weight: 0.4 lb
OptiKrill 500 is in a league of its own due to the combination of 500 mg of Neptune Krill plus 500 mg of highly concentrated Omega-3 Fish Oil and 500 IUs of Vitamin D3. No other Krill formula comes close.
Ingredients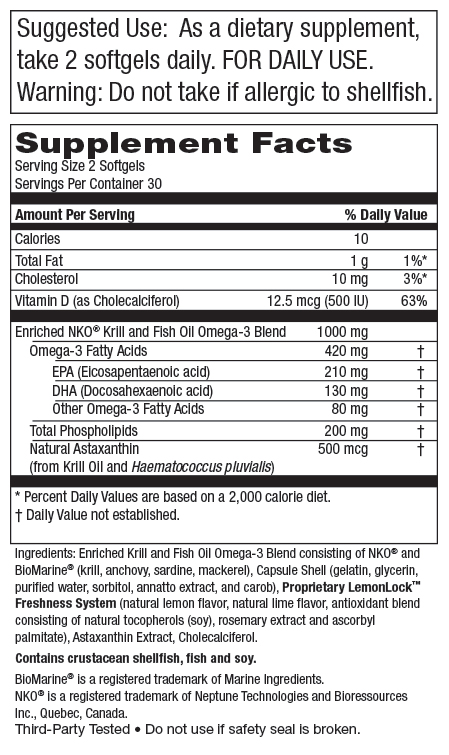 Suggested Use
As a dietary supplement, adults take 2 units daily, or take as recommended by your health care professional.
Customer Reviews & Ratings
These statements have not been evaluated by the Food and Drug Administration. This product is not intended to diagnose, treat, cure or prevent any disease. If you are pregnant, nursing, taking medication, or have a medical condition, consult your physic ian before using this product.