Availability: 9 In Stock
Usually ships in 1 business day + transit time
ships in 1-2 business days + transit time
When will my order arrive?
SKU#: 911hs41027 UPC: 184392000937 Weight: 0.15 lb
Co-Q Daily Super Boost with Resveratrol delivers 100 mg of superior quality CoQ10 blended with Ginkgoselect Phytosome, boosted by the power of Resveratrol.
Ingredients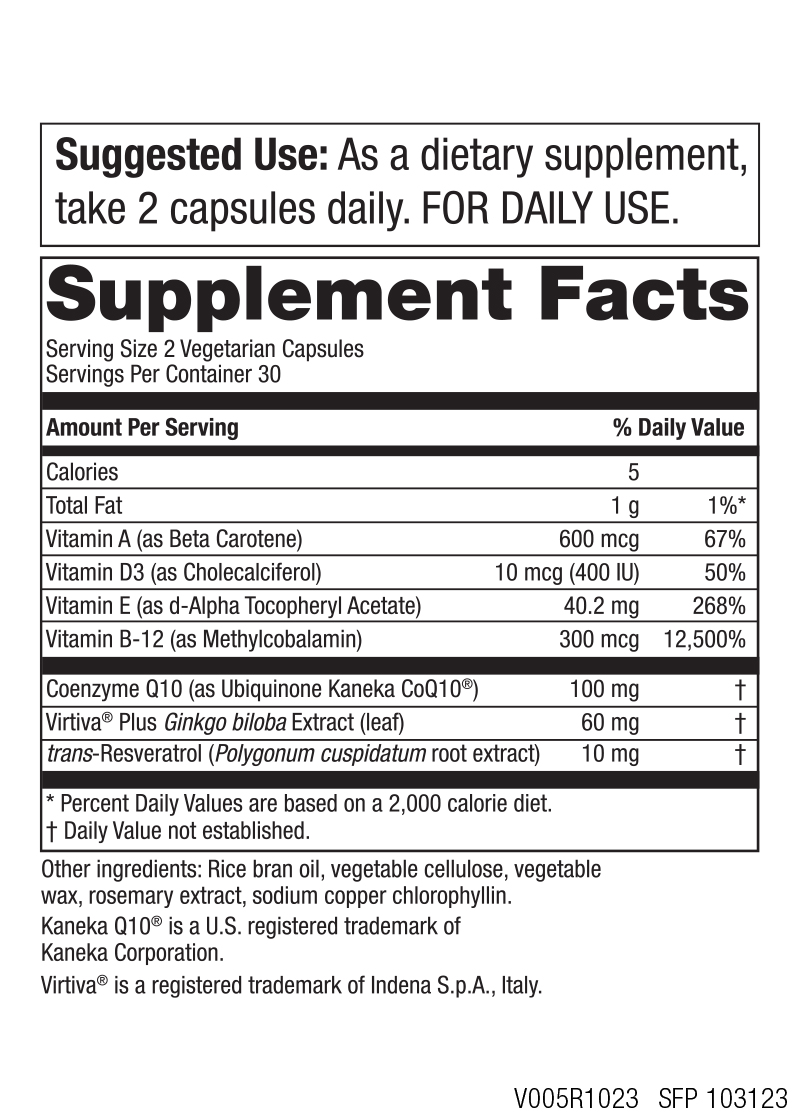 Suggested Use
As a dietary supplement, adults take 2 units daily, or take as recommended by your health care professional.
Customer Reviews & Ratings
These statements have not been evaluated by the Food and Drug Administration. This product is not intended to diagnose, treat, cure or prevent any disease. If you are pregnant, nursing, taking medication, or have a medical condition, consult your physic ian before using this product.