SKU#: 911hs14974 UPC: 184392000685 Weight: 0.35 lb
Experience the power of one of natures most powerful antioxidants, astaxanthin, as it goes to work supporting your endurance, cardio function, vision, and skin.
Ingredients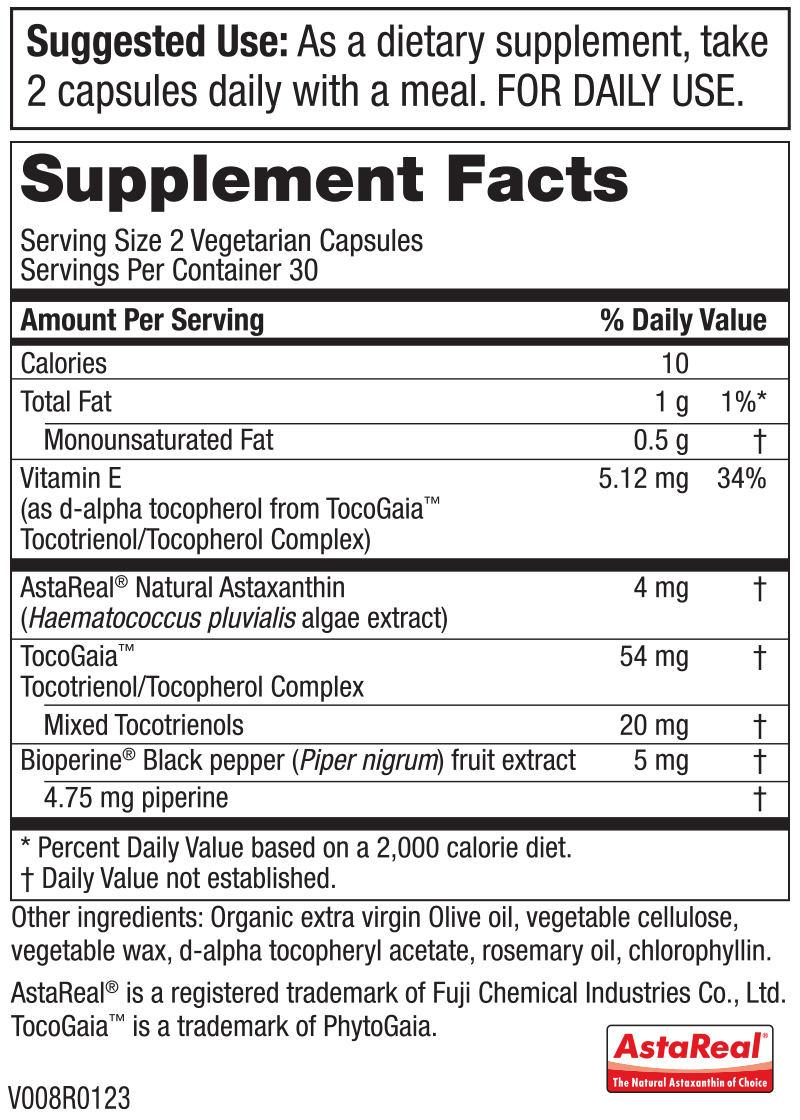 Suggested Use
As a dietary supplement, adults take 2 units daily, or take as recommended by your health care professional.
Customer Reviews & Ratings
These statements have not been evaluated by the Food and Drug Administration. This product is not intended to diagnose, treat, cure or prevent any disease. If you are pregnant, nursing, taking medication, or have a medical condition, consult your physic ian before using this product.