Dynamic Support for the Joints and Skin

Purity's Ultimate H.A. Formula represents an important breakthrough in healthy aging. For the first time, a natural oral substance is available that supports youthful skin, joint flexibility and the health of the visual system.

Why is H.A. So Important?

Ultimate H.A. Formula contains ingredients that foster healthy aging of our skin and joints. Widely known as the "Molecule of Youth," Hyaluronic Acid (H.A.) is largely found in our skin and is critical for skin moisture. It influences elasticity and therefore wrinkling of the skin. Additionally, H.A. addresses oxidative stress in our skin by scavenging free radicals that are unleashed by ultraviolet rays from the sun. Equally important, H.A. is abundant in the vitreous humor of our eyes and the synovial fluid of our joints. In the joints it helps to maintain viscosity and lubrication, essentially acting as a shock absorber between moving bones. Research also shows the potential of H.A. in its role neutralizing free radicals in sensitive areas where articular cartilage is found. As a result of normal aging, levels of H.A. diminish, often leading to less youthful skin and joints.

A Profile Of Longevity

Hyaluronic Acid was brought to national attention in a network news TV story about a Japanese village called Yuzurihara, known as the "Village of Long Life™." The World Health Organization has reported that the people of this small village a few hours outside of Tokyo live longer than in any other place in Japan—this in the nation with the world's highest life expectancy. Compared to North America, 10 times more people in Yuzurihara were living beyond the age of 85. More importantly than lifespan alone, the inhabitants also aged healthfully, enjoying great joint mobility, healthy vision, and unusually smooth and well-toned skin. The health of the villagers was largely attributed to their diet—one that is rich in Hyaluronic Acid!

Key Joint Components in a Bottle

Articular cartilage in our synovial joints is composed of specialized cells called chondrocytes bound together by a matrix of collagen fibers (mainly type II collagen) and proteoglycans with varying glycoaminoglycan (GAG) chains, including chondroitin sulfate and hyaluronic acid. This combination of water-binding GAGs within a collagen network provides the tensile properties of articular cartilage, which peaks in humans around age 30. Ultimate H.A. Formula® provides these building blocks to help maintain structure and healthy cartilage function beyond our "tensile peak." We designed this formula to deliver (in 3 capsules) - 100 mg of quality H.A., 200 mg Chondroitin Sulfate, 120 mg Vitamin C, 150 mg Quercetin, plus 300 mg Lecithin and other antioxidants as well.

Experience BioCell Technology

Type II collagen is the major component of the specialized hyaline cartilage that is found in our joints. H.A. Joint Formula™ contains BioCell Collagen II, a patented ingredient that not only provides 600 mg of natural hydrolyzed type II collagen proteins, but also other healthy cartilage components such as chondroitin sulfate, hyaluronic acid, and proteoglycans such as glucosamine. Research on type II collagen—first done using animals and subsequently in humans—describes the safety and effectiveness of this compound when taken orally to support joint health. For example, in a pioneering randomized controlled trial, subjects taking type II collagen for 3 months experienced greater joint comfort than those on placebo.

Integrated Support Goes Further

Chondroitin sulfate (CS) has been studied extensively in humans, displaying a notable record of safety and effectiveness in promoting joint health. CS acts on chondrocytes to produce yet more proteoglycans, influencing levels of articular cartilage. Even as the joint mobility and comfort benefits from CS can often be seen relatively quickly, science has likewise shown that structural benefits can accumulate with long-term, continued use. Ultimate H.A. Formula® also contains Vitamin C, which—although normally found in the skin in high levels—can become depleted in skin by exposure to the sun. Aside from its antioxidant roles, Vitamin C is included to support healthy articular cartilage and other connective tissue through collagen formation. It has been known for some time that Vitamin C promotes healthy chondrocytes; this is complimented by the Quercetin in Ultimate H.A. not only regenerating Vitamin C, but also enhancing the integrity of the hyaluronic acid and collagen matrix in cartilage. On top of this, quercetin also supports the integrity of our skin via its antioxidant function, addressing UVA radiation from sunlight.

Ultimate H.A. Formula:


Helps maintain healthy, flexible joints and mobility
Supports the normal shock-absorbing capacity of joints
Enhances synovial fluid and joint lubrication
Support for oxidative stress in joints and skin
Promotes healthy, youthful skin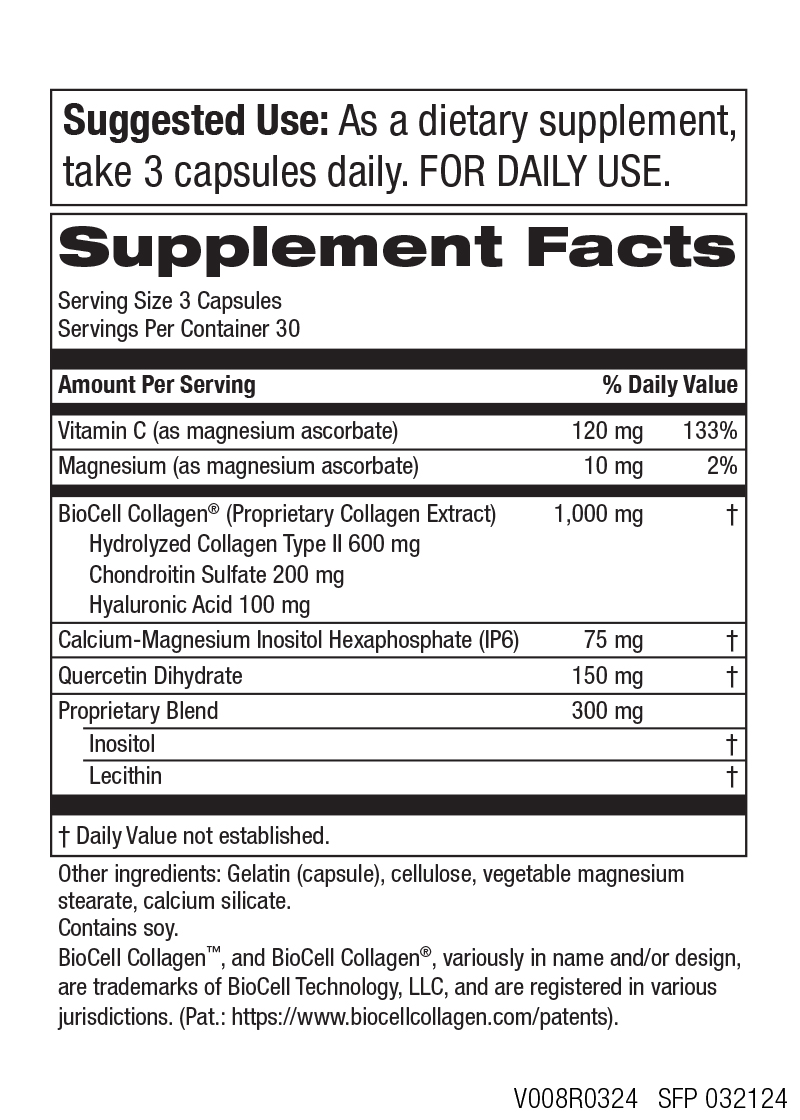 As a dietary supplement, adults take 3 capsules daily with a meal, or take as directed by your health care professional.


Overall Rating for
Ultimate H.A. (Hyaluronic Acid) Formula by Purity Products - 90 Capsules